Civility Matters
This program highlights important issues and decisions that lawyers and judges face daily where civility is a deserving consideration.   The panel will discuss how civility or its absence impacts lawyers and their clients, the bench and the public at large.  The discussion will include an important update on the State Bar's current efforts to achieve real civility among its members.  
Presented by: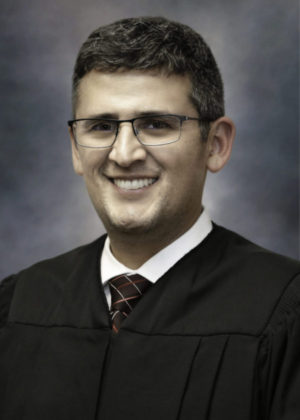 The Honorable Hernaldo J. Baltodano was appointed to the San Luis Obispo County Superior Court by Governor Edmund Gerald Brown Jr. on November 2, 2017. He was later elected by San Luis Obispo County voters in a contested judicial election on June 5, 2018. Judge Baltodano currently serves in the Civil Department in Paso Robles, presiding over unlimited and limited civil cases, and previously served in the Criminal Department for almost four years, including serving as the Supervising Criminal Judge, responsible for county-wide administrative and criminal operations for the San Luis Obispo County
Superior Court. In addition to previously serving as the Presiding Judge for several collaborative courts (Behavioral Health Treatment Court, Adult Treatment Court Collaborative, and Mental Health Diversion Court), Judge Baltodano is a founding justice partner for the Court's AB 1810 Mental Health Diversion Court and the Court's Misdemeanor Diversion Court pursuant to Penal Code Section 1001.95. Judge Baltodano currently serves on the Executive Board of the California Judges Association ("CJA"), which represents over 2,200 active and retired judges, and Governor Gavin Newsom's Judicial Selection Advisory Committee for the Central Coast Region. As a member of CJA, Judge Baltodano currently serves on JetPAC, which assists judges across the state who face election challenges, and the California Latino Judges Association. He previously served as the Vice Chair of the CJA Judicial Elections Committee. Judge Baltodano enjoys judging mock trial competitions for county middle school and high
school students, and mentoring lawyers and law students across the state. He is a graduate of UC Davis and UC Berkeley School of Law.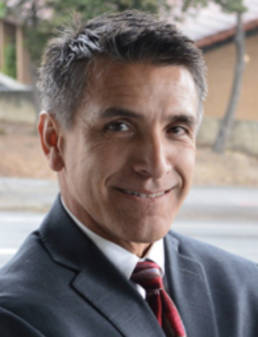 Roy Ogden is a business lawyer and partner in Ogden & Fricks LLP. Mr. Ogden's practice is largely devoted to real estate, construction and business litigation. He also handles probate and trust litigation matters. Mr. Ogden has had over sixty state and federal trials including over thirty jury trials, handled dozens of successful appeals before the State Court of Appeals, the State Supreme Court, the United States Supreme Court and several binding arbitrations. Mr. Ogden also counsels clients on land use and planning issues and regularly appears before local governmental agencies. Mr. Ogden also drafts and negotiates contracts and other documents in connection with real estate matters, construction projects and business transactions.
Mr. Ogden received his bachelor of science degree in Aeronautics from San Jose State University and received his law degree from UCLA School of Law. He has been practicing law since 1986, when he worked at an L.A. based firm formerly known as Wyman, Bautzer, Kuchel & Silbert. In 1989, Mr. Ogden moved to San Luis Obispo and joined the law firm of Sinsheimer, Schiebelhut & Baggett, where he became a partner. In 1997, he left to start his own firm.
Mr. Ogden is a member of the San Luis Obispo and Los Angeles County Bar Associations and has served on the Board of Directors for the San Luis Obispo Bar Association. Mr. Ogden is admitted to practice before all state and federal courts in California and the United States Supreme Court. Mr. Ogden has served as President of the California Coast Chapter of the American Board of Trial Advocates, an organization where membership is available only by invitation to experienced trial counsel.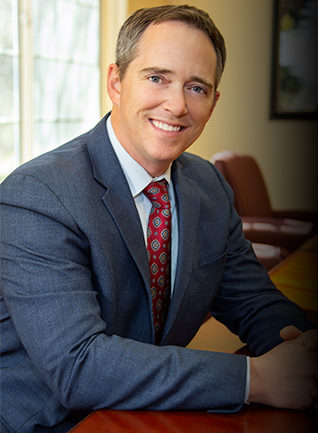 Mr. Martin joined Adamski Moroski Madden Cumberland & Green in 2018. His broad legal experience is concentrated in the areas of public entity defense, business and commercial litigation, personal injury, real property disputes, landlord-tenant issues, and selective white-collar criminal litigation.
Mr. Martin has been litigating a wide range of cases for his entire career. He has gained experience practicing in family, civil and criminal courts, and has tried cases both in San Luis Obispo and in numerous other counties in California. His current practice is focused on public and private civil litigation.
Mr. Martin has tried nearly 30 jury trials to verdict and over 50 court trials. Those cases include the successful defense of business owners, medical professionals, and public entities, and the prosecution of homicides, sex offenders and other violent criminals.
In law school, Mr. Martin was a member of the University of Idaho Trial Team, competing in mock trial competitions throughout the western United States. He also served as the Associated Students Attorney General, advising the University of Idaho Student Government, and defending undergraduate and graduate students in Education Code violation hearings.
Upon graduating from law school, Mr. Martin served as a Judicial Clerk in the District Court of the Honorable John R. Stegner, now an Idaho Supreme Court Justice. After moving to San Luis Obispo in 2008, Mr. Martin became an associate attorney at the civil litigation firm of Hall, Hieatt & Connely where he concentrated on professional liability defense, personal injury, and public entity defense. Seeking additional trial experience, Mr. Martin next served as a Deputy District Attorney for San Luis Obispo County from 2013 through 2018 before joining Adamski Moroski Madden Cumberland & Green in 2018.
Mr. Martin is admitted to practice in all courts of the State of California and United States District Courts, Northern, Eastern and Central Districts of California. He is the past chair of the Young Lawyers Association for the San Luis Obispo County Bar Association and has been a longstanding board member of the San Luis Obispo Symphony and Five Cities Youth Baseball league. Mr. Martin is a 2012 graduate of Leadership SLO and, in 2015, he was honored as a "Top 20 Under 40" by the San Luis Obispo Tribune.
Bachelor of Science in Education, Northern Arizona University
Non-degree seeking coursework in Rural Sustainable Development, University of South Africa
Juris Doctorate, University of Idaho, College of Law
Mr. Martin lives in Arroyo Grande with his wife and three sons. He is an active community member and volunteers as a youth athletics coach and as a parent advocate for the San Luis Obispo Youth Symphony.
| | |
| --- | --- |
| Venue | via Zoom |
| Starts | Thu Dec 2 2021, 12:00pm PST |
| Ends | Thu Dec 2 2021, 01:00pm PST |