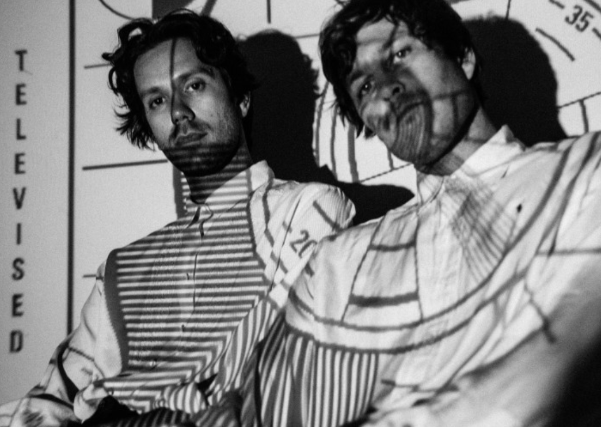 SLO Brew Rock
855 Aerovista Place, San Luis Obispo, CA
$15.00
Event Information
Join us at SLO Brew Rock on Thursday, August 22 for The Palms and Bay Ledges! 
Tickets on sale NOW!
♦ SHOW INFORMATION ♦
Door Time- 7:00 PM
Show Time- 8:00 PM
18+
♦ BAND INFORMATION ♦ ​
The Palms
With hints of West Coast Psychedelia, Hip Hop, Folk and more, The Palms have effortlessly combined their love of ALL popular music to create a fresh, uplifting sound, resulting in the perfect soundtrack to a summer night in Los Angeles. The need to make music without barriers or inhibitions is what initially inspired Johnny Zambetti and Ben Rothbard to explore artistic ideas outside of their band Terraplane Sun. Before they knew it, The Palms were born.
From there, the band started to make their presence known. After reaching #1 on the HypeMachine Most Popular Track's list, being featured in publications such as Interview Mag, and charting on KCRW's MBE and Spotify's Viral UK charts, the band knew that their music was connecting with listeners in a positive way. Over 50 Million of streams and Youtube views later, The Palms have made it clear that they're here to stay and the momentum is only intensifying.
After spending the back half of '18 in the studio with Rob Schnapf (Beck, Kurt Vile, Elliot Smith etc.), The Palms are poised to make 2019 their biggest year yet, with the release of their upcoming EP, Televised Daydream and a national headlining tour to follow.
The Palms unmistakeable sound, style, songwriting and DIY approach has helped create their distinct place in today's musical landscape. It is the message behind their songs however, that The Palms hope will make the greatest impact. Nina Simone said it best: "How can you be an artist and not reflect the times."
"The Palms have shifted toward creating music that is as catchy as pop, yet melded with poignant elements of blues, hip-hop, rock, and reggae. Rothbard's distinct vocals also invite the listener into each track, allowing the duo's intended messages to come through while simultaneously leaving space for individual interpretations."
– Interview Magazine